Source for the North
www.fishweb.com
MICHIGAN FISHING
East Shore
Midwater Hump
Cisco Lake Map
Cisco Lakes Chain Map
Gogebic County Map
Watersmeet Weather
Mid Water Hump
Latitude: N46° 14.562'
Longitude: W89° 26.758'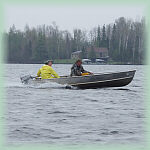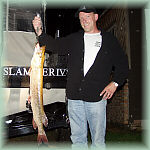 Cisco Lake, East Shore Midwater Hump, Gogebic County Michigan

Most of Cisco Lake has a flat muddy bottom but at the GPS coordinates shown left you will find a small hump rising 6 or so feet. This hump will hold fish most of the year and is a favorite ice fishing spot for the locals. Just to the south east, in front of the islands, there is a sand grave mix on the bottom with stumps and old trees around the back side into the bay. Both are good areas to try.
M.I. Advertisement Pricing