Source for the North
www.fishweb.com
MICHIGAN FISHING
Public Access Ramp
Thousand Island Lake
Cisco Lakes Chain Map
Gogebic County Map
Watersmeet Weather
Boat launch
Latitude: N46° 13.835'
Longitude: W89° 23.462'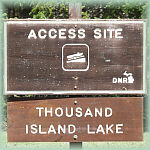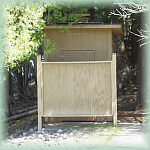 Thousand Island Lake, Public Access Ramp, Gogebic County Michigan

Access to Thousand Island lake is available off Thousand Island Lake Road on the southwest side of the lake. There is a wide concrete ramp with loading dock and vault toilets provided by the Michigan DNR. The water gets deep fast here so most any size boat is easy to lanuch. The shoreline is all rock and gravel so be carfule not to run your bow up, used the dock.
M.I. Advertisement Pricing