Source for the North
www.fishweb.com
MICHIGAN FISHING
Boedne Bay
Entrance
N46° 00.656' / W84° 58.020'
Brevoort Lake Map
Mackinac County Map
Moran Weather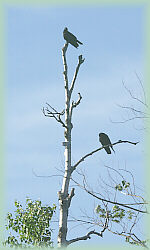 Brevoort Lake, Boedne Bay Mackinac County Michigan Fishing

At the far west end of brevoort Lake you can enter Boeden Bay through the straits between Schaeffe Point on the north side, and Brevoort Lake Campground on the peninsula to the south. Two rivers enter into the bay, Silver Creek on the north side and Little Brevoort River on the west side. Lots of weed cover and warmer water make this a good pike, bass and panfis area.
M.I. Advertisement Pricing