Source for the North
www.fishweb.com
SLED THE WEB ™

MICHIGAN SLEDQUARTERS™

Cedarville Michigan
Snowmobile Trail Report
Snowmobile Trail Map
E.U.P. Michigan Trails
Mackinac Co. Michigan
Eastern U.P. Lodging





Buy Decals On-line

Trail Report By: Patti of the Cedarville Lodge
Cedarville Trail Report:
DATE: 2/26/14
BASE: 10 inches
PAST 24 Hrs: 2 inches
CONDITION: Excellent
Our Trails are groomed and ready for your enjoyment come up and enjoy the beauty of the Eastern U.P.
The new bridge is in place going to Detour and the new reroute is in place on trail 491 goes north of Pickford instead of thru town. The trails are all clear from the storm last weekend.

The Cedarville Lodge 1-800-222-2949 or 906-484-2266 Snowmobile Special 10% off.
M.I. Advertisement Pricing
Reports Sponsored By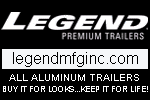 Cedarville / Hessel Lodging
Cedarville Lodge