Source for the North
www.fishweb.com
SLED THE WEB ™

MICHIGAN SLEDQUARTERS™

Cedarville Michigan
Snowmobile Trail Report
Snowmobile Trail Map
E.U.P. Michigan Trails
Mackinac Co. Michigan
Eastern U.P. Lodging





Trail Report By: Patti of the Cedarville Lodge
Cedarville Trail Report:
DATE: 1/12/15
BASE: 1 inch
PAST 24 Hrs: 2 inches
CONDITION: poor
We got some light snow over the weekend and lots of wind.
They are not grooming yet due to insufficient snow to pack, we have not received the snow like north of kinross has gotten.
If you ride be alert for hazards on the trails be prepared to turn around because you can not safely get from point A to point B.
Be Careful.

The Cedarville Lodge 1-800-222-2949.
M.I. Advertisement Pricing
Reports Sponsored By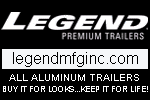 Cedarville / Hessel Lodging
Cedarville Lodge