Source for the North
www.fishweb.com
SLED THE WEB ™

MICHIGAN SLEDQUARTERS™

Cedarville Michigan
Snowmobile Trail Report
Snowmobile Trail Map
E.U.P. Michigan Trails
Mackinac Co. Michigan
Eastern U.P. Lodging





Trail Report By: Patti of the Cedarville Lodge
Cedarville Trail Report:
DATE: 2/25/15
BASE: 6 inch
PAST 24 Hrs: 4 inch
CONDITION: good to exvellent
We have gotten some snow the last few days and all of the trails have been groomed and panned.
All trails are ridable so come up and enjoy our trails.
We have had days with negative degrees so dress warm.

The Cedarville Lodge 1-800-999-2949 snowmobile special 10% off rack rate.
M.I. Advertisement Pricing
Reports Sponsored By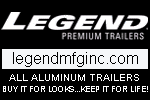 Cedarville / Hessel Lodging
Cedarville Lodge