Source for the North
www.fishweb.com
SLED THE WEB ™

MICHIGAN SLEDQUARTERS™

Cedarville Michigan
Snowmobile Trail Report
Snowmobile Trail Map
E.U.P. Michigan Trails
Mackinac Co. Michigan
Eastern U.P. Lodging





Trail Report By: Patti of the Cedarville Lodge
Cedarville Trail Report:
DATE: 2/4/16
BASE: 5
PAST 24 Hrs: 3
CONDITION: good
Update the trails remain in the same condition, all trails are passable and have been groomed and are being groomed.
Ride with caution trail 47 and 491 are all solid now from Detour to Pickford and trail 47 from Cedarville to Pickford is freezing but may have some wet spots and trail 49 from Cedarville to Pickford still may have some wet areas.
Trails are good in many areas caution for the wet areas they are passable but not as smooth as the rest of the system.

The Cedarville Lodge 1-800-222-2929 Snowmobiler special 10% off.
M.I. Advertisement Pricing
Reports Sponsored By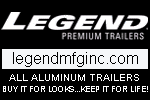 Cedarville / Hessel Lodging
Cedarville Lodge