Source for the North
www.fishweb.com
SLED THE WEB ™

MICHIGAN SLEDQUARTERS™

Michigamme Michigan
Snowmobile Trail Report
Snowmobile Trail Map
W.U.P. Michigan Trails
Marquette Co. Michigan
Western U.P. Lodging






Trail Report By: Sherri Lefebre, info@mapleridgeresort.net of: Maple Ridge Resort
Michigamme Trail Report:
DATE: 02/22/2015
BASE: solid hard packed
PAST 24 Hrs: cold & colder
CONDITION: Excellant!
Yes, I know it has been awhile since I reported-sorry BUT I have been busy ! with the trail conditions is such great shape no superb -fantastic shape - it just a blast around here! So all reports are from all the riders are great Mr. Bill ,Jim and the boys were here over the weekend- they have been coming UP to Maple Ridge for years -they know the trails and know how good or bad they can be- they said SUPERIOR ! So with the cold temps & enough snow everywhere -even on Brown Rd to get to the trails - you have got to get UP here to ride - looks like wee are in for some really good March riding - just call 906-323-6334 - EVEN Moose Mountain Trail#8 going West is groomed and in good shape. Check out my Facebook page for more pictures !
M.I. Advertisement Pricing
Reports Sponsored By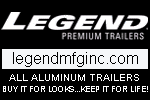 Michigamme Lodging
Maple Ridge Resort