Source for the North
www.fishweb.com
SLED THE WEB ™

MICHIGAN SLEDQUARTERS™

Michigamme Michigan
Snowmobile Trail Report
Snowmobile Trail Map
W.U.P. Michigan Trails
Marquette Co. Michigan
Western U.P. Lodging






Trail Report By: Sherri Lefebre, info@mapleridgeresort.net of: Maple Ridge Resort
Michigamme Trail Report:
DATE: 01/29/2016
BASE:
PAST 24 Hrs: 8-9" of snow!!
CONDITION: Groomed -Great!!
Okay we are as they say "GOOD to GO"!! Yep the trails are all groomed and in really good shape- we definitely have enough snow and cold temps - Greg N -Thank you for the great job you & the guys do on our trails- the time you put into making sure we all have nice flat a#s !! trails to RIDE on- Greg called me yesterday to let me know Moose Mt is completely groomed & Baraga has pulled their groomer to the Moose Mt trail where the 2 clubs meet, So with that being said we have all systems a go- No excuses - Come on UP and grab a handful on our 1000's of miles of groomed trails. We have 6 loops from the Resort - THREE night minimums - sorry guys - You can come here stay 3 nights or more and get plenty of different great trails every day- for days !! Sleep in warm flannel sheets on the beds- cook in your full size complete kitchen & relax in your lazy boy recliner- Cable TV - WiFi - what more can you ask for- Oh yea me!! We live on site at the Resort to guide you in your quest for the BEST of everything- trails , eats , accommodations- and gas stations !! 906-323-6334.
M.I. Advertisement Pricing
Reports Sponsored By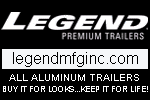 Michigamme Lodging
Maple Ridge Resort