Source for the North
www.fishweb.com
SLED THE WEB ™

MICHIGAN SLEDQUARTERS™

Gaylord Michigan
Snowmobile Trail Report
Snowmobile Trail Map
N.W.L. Michigan Trails
Otsego Co. Michigan
Northeast Lower Lodging
---
Beaver Creek Resort
SNOWMOBILE RENTAL
---


Trail Report By: Kevin of Benjamin's Beaver Creek Resort,
Gaylord Trail Report:
DATE: 1/29/15
BASE: 6-8"
PAST 24 Hrs: 4-6"
CONDITION: Good Shape
The snow keeps falling!!! The 20% off FW15 promo for snowmobiling has since expired. All of our snowmobiles have been reserved for the weekend. The promotion cannot be combined with a reservation that has already been placed. The promo was a last minute deal. Keep checking our fishweb reports to see upcoming specials! Ride Safe!
M.I. Advertisement Pricing
Reports Sponsored By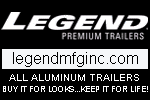 Gaylord Lodging
Beaver Creek Resort
Ray's Retreat Country Inn