Source for the North
www.fishweb.com

Mackinaw City
Cheboygan County Map
click red on the map
for more information
Mackinaw City Lodging
Northwest Lower Lodging
Mackinaw City Weather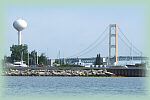 Mackinaw City located at the Straits of Mackinac is your gateway to Michigan's Upper Peninsula via the Mackinac Bridge. With plenty of hotels, motels and other lodging opportunities you will always find room at the Inn. Take a ferry to Mackinac Island and you can stay at the famous Grand Hotel!

Mackinaw City Map Tour Cheboygan County Michigan Interactive™


Mackinaw City is a village in both Emmet and Cheboygan counties and also has shoreline on both Lake Huron and Lake Michigan. Mackinaw City is at the tip of the mitt formed by the Lower Peninsula of Michigan. This makes it the terminus for several important Northern Michigan highways, and the junction for all routes from the Lower peninsula to the Upper peninsula via the Mackinac Bridge.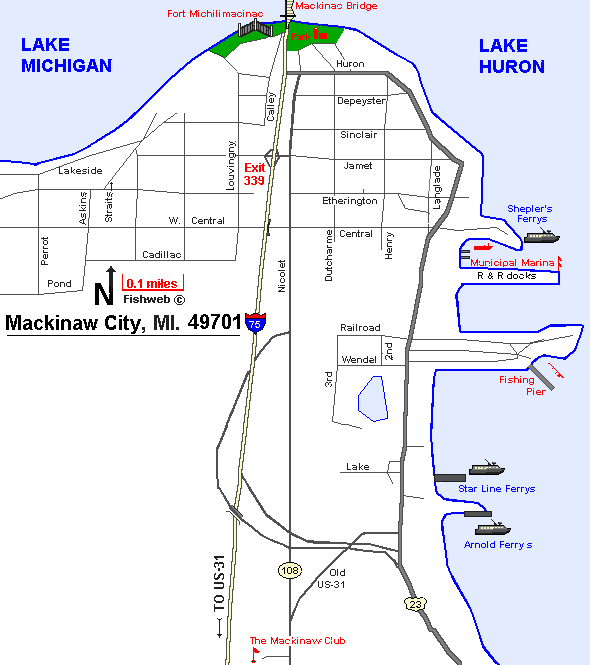 M.I. Advertisement Pricing