Source for the North
www.fishweb.com

The Black River
National Scenic Byway
Gogebic County
Western U.P. Lodging
Bessemer Weather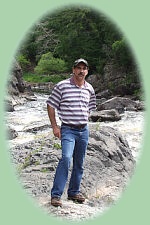 Black River Parkway Gogebic County Michigan Waterfalls


The Black River is named for the dark color of it's water. This is due in part to the naturally occurring dye called 'tannin' the leaches into the water from the bark of Hemlock trees. Indians and early settlers used this 'tannin' for tanning leather. The blackness of the rock forming the base for this river also adds to the dark look of the water.
This rock base was thrust upward by volcanic action and for thousands of years the river has been cutting itself deep into the sandstone and conglomerate rock formations.
Trails lead to views of several beautiful waterfalls as the Black River drops from the uplands to the south down to Lake Superior.
M.I. Advertisement Pricing