Source for the North
www.fishweb.com

Pictured Rocks
National Lakeshore
Miners Castle
N46° 29.73'
W86° 33.11'
Alger Co. Michigan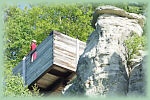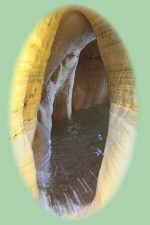 The first major landmark headed north from Munising is known as Miners Castle. The top photos show the approach from the south west and the bottom photos show the view from the north east. There is a series of connecting caverns eroded around the base and the photo to the left shows the view looking in as the water is splashing around.

Just north is Miners River, shown below, and Miners Beach, all assessable by car or boat.



M.I. Advertisement Pricing