Source for the North
www.fishweb.com
MICHIGAN SLEDQUARTERS™

Mackinaw City
Snowmobile Trail Map
N.E.L. Michigan Trails
N.W.Michigan Trails
Mackinaw City Weather
Northeast Lower Lodging
Northwest Lower Lodging




The Mackinac Bridge Authority will be on call to transport you and your sled 8am to 8pm, 7 days a week. The cost is $10 per sled. Phone 906-643-7600 for pick up or info.


Buy Decals On-line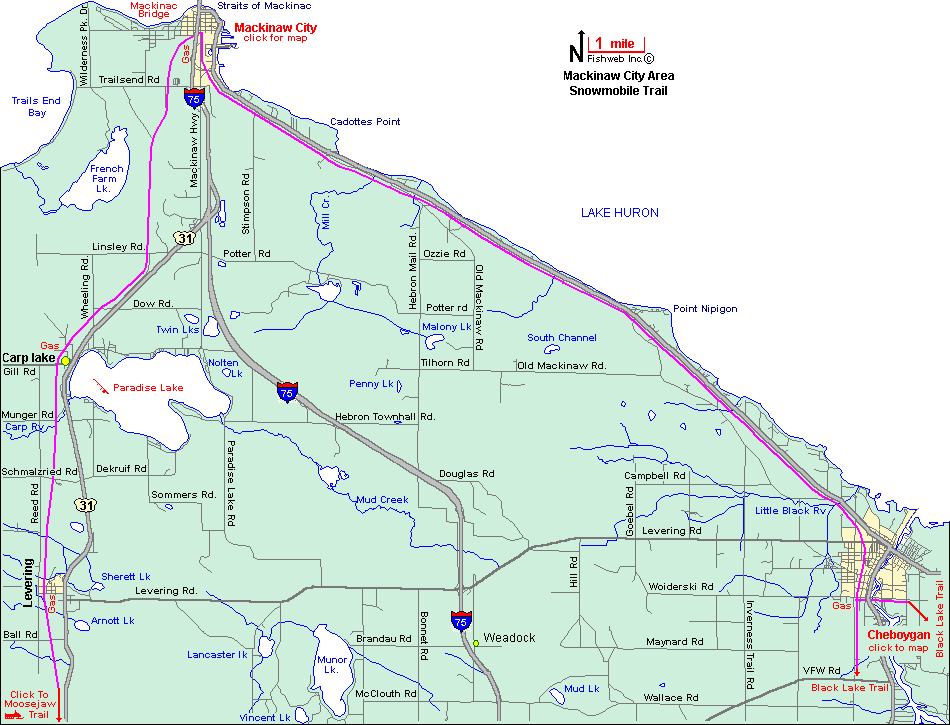 M.I. Advertisement Pricing