Source for the North
www.fishweb.com
SLED THE WEB ™

MICHIGAN SLEDQUARTERS™

Petoskey Michigan
Snowmobile Trail Report
N.W.L. Michigan Trails
Cheboygan Co. Michigan
Northwest Lower Lodging


Rooms ~ Cabins ~ Homes

RIGHT ON THE TRAIL


Buy Decals On-line

Trail Report By: Brentwood Lodging info@brentwoodlodging.com
Petoskey Trail Report:
DATE: DECEMBER FOURTH, OOO13
BASE: More Whiter!!
PAST 24 Hrs: Flakes!!
CONDITION:
We got snow! 3-4 new inches on top of what we had. It's trying! Could get some Lake Effect later in the week and into the week-end. Another 3 - 4 inches and we could be RIDING!!! It is so darn close I can taste it!! Brentwood Lodging sits right next door to the Groomers and somebody has been starting them up and getting them ready for the season. It is always a Great feeling when see that behemoth lumbering down the Trail!! Duane was out early this morning on the snow blower clearing the driveways! Got good and frigid doing it - but NO COMPLAINTS!! We are looking forward to the cold temps and hopefully DEEP SNOW!!! Remember Brentwood's units are ALL ON THE TRAIL!! You unload your sleds, park them in front of your Cabin, Room or House and you are READY TO RIDE!!! Pets are always welcome! You can rent a Sled right on site! Gas and food only a block away! Call now 1-231-238-7310 and reserve your unit early!! Cabins are $55.00 during the week - Great DEAL!!! Pack it up and HEAD NORTH!!!
M.I. Advertisement Pricing
Reports Sponsored By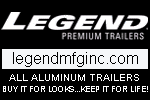 Indian River Lodging
Brentwood Lodging
Fay Martin River Resort
Indian River Motel & Cottages
Walloon Lake Lodge
Indian River Snowmobiling
Ski Doo Snowmobiles
Indian Rver Grooming Club
Inland Lakes Snowmobile Club