Source for the North
www.fishweb.com
SLED THE WEB ™

MICHIGAN SLEDQUARTERS™

Petoskey Michigan
Snowmobile Trail Report
N.W.L. Michigan Trails
Cheboygan Co. Michigan
Northwest Lower Lodging


Rooms ~ Cabins ~ Homes

RIGHT ON THE TRAIL


Buy Decals On-line

Trail Report By: Brentwood Lodging info@brentwoodlodging.com
Petoskey Trail Report:
DATE: MARCH11th,00014
BASE: MASSIVE & VERY DEEP!!!!
PAST 24 Hrs: Lots of Riders!!
CONDITION:
Sled Riding is "FULL ON"!!Every single Rider that I spoke to this past week-end had nothing but wonderful things to say about the status of the Trail. Everyone was Extremely HAPPY!! The weather really made for a perfect time to Ride. And it looks like a repeat for this upcoming week-end!! BRENTWOOD LODGING has all units located on the Trail and still have several left to rent also Houses!! CALL 1-231-238-7310 to get hooked up!!! Bring your Pet!!! Rent a sled right on site!!! Pack it up and HEAD NORTH!!!!
M.I. Advertisement Pricing
Reports Sponsored By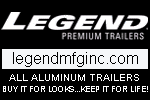 Indian River Lodging
Brentwood Lodging
Fay Martin River Resort
Indian River Motel & Cottages
Walloon Lake Lodge
Indian River Snowmobiling
Ski Doo Snowmobiles
Indian Rver Grooming Club
Inland Lakes Snowmobile Club