Source for the North
www.fishweb.com
SLED THE WEB ™

MICHIGAN SLEDQUARTERS™

Petoskey Michigan
Snowmobile Trail Report
N.W.L. Michigan Trails
Cheboygan Co. Michigan
Northwest Lower Lodging


Rooms ~ Cabins ~ Homes

RIGHT ON THE TRAIL


Buy Decals On-line

Trail Report By: Brentwood Lodging info@brentwoodlodging.com
Petoskey Trail Report:
DATE: April 9th, 00014
BASE: READY for ATV's !!!!!
PAST 24 Hrs: warm
CONDITION:
Sled season is DONE! 4 wheelers take over from here! Lots of dirt on the Trail, however there is also a lot of snow on the Trail!! Makes for a sweet ride through the Woods. BRENTWOOD LODGING is looking at a Guided Ride the end of this month. Saturday, leaving about 9:00am. Stopping for lunch and riding into the afternoon. About an 80 mile gig. HUGH FUN!!! CALL 1-231-238-7310 to get HOOKED UP!!! YOU WON'T BE DISAPPOINTED!!!
M.I. Advertisement Pricing
Reports Sponsored By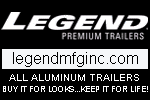 Indian River Lodging
Brentwood Lodging
Fay Martin River Resort
Indian River Motel & Cottages
Walloon Lake Lodge
Indian River Snowmobiling
Ski Doo Snowmobiles
Indian Rver Grooming Club
Inland Lakes Snowmobile Club