Source for the North
www.fishweb.com
SLED THE WEB ™

MICHIGAN SLEDQUARTERS™

Petoskey Michigan
Snowmobile Trail Report
N.W.L. Michigan Trails
Cheboygan Co. Michigan
Northwest Lower Lodging


Rooms ~ Cabins ~ Homes

RIGHT ON THE TRAIL


Trail Report By: Brentwood Lodging info@brentwoodlodging.com
Petoskey Trail Report:
DATE: FEB. 1st, 00015
BASE: NEW SNOW!!!
PAST 24 Hrs: snow and COLD!!
CONDITION:
YOU CAN RIDE We got some fresh stuff on top of what we had and riding is happening!! We had a large group of riders that came in on Thursday evening and started their adventure Friday morning. First on the routes was a run to the Bridge. Went up along Mullet Lake and back down thru Pellston back to Indian River - excellent Ride!! Next day they went south into Chandler Hills down towards Gaylord and back up the Rail Road Grade to I.R. Another Great day of Riding!! Groomers are out doing what they need to do only thing missing is YOU!!! Call BRENTWOOD LODGING for a Cabin or House right on the Trail - 1-231-238-7310 to get hooked up!!! Pack it up and HEAD NORTH!!!!
M.I. Advertisement Pricing
Reports Sponsored By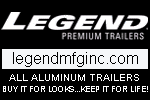 Indian River Lodging
Brentwood Lodging
Fay Martin River Resort
Hometown Inn
Walloon Lake Lodge
Indian River Snowmobiling
Ski Doo Snowmobiles
Indian Rver Grooming Club
Inland Lakes Snowmobile Club