Source for the North
www.fishweb.com
SLED THE WEB ™

MICHIGAN SLEDQUARTERS™

Petoskey Michigan
Snowmobile Trail Report
N.W.L. Michigan Trails
Cheboygan Co. Michigan
Northwest Lower Lodging


Rooms ~ Cabins ~ Homes

RIGHT ON THE TRAIL


Trail Report By: Brentwood Lodging info@brentwoodlodging.com
Petoskey Trail Report:
DATE: November 24th, 200014
BASE: WHITE - again. . .
PAST 24 Hrs: snow
CONDITION:
We had lost some snow but are getting it back right now!! It looks like snowmobiling is going to be A GO for December 1st!!! We are under winter weather warning right now, no school today and the snow is coming DOWN!!! Get your place to stay right on the Trail - BRENTWOOD LODGING 1-231-238-7310 Miles and miles of groomed trails right from your door step!! CALL NOW and be ready for some early sledding!!
M.I. Advertisement Pricing
Reports Sponsored By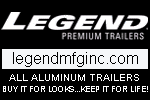 Indian River Lodging
Brentwood Lodging
Fay Martin River Resort
Hometown Inn
Walloon Lake Lodge
Indian River Snowmobiling
Ski Doo Snowmobiles
Indian Rver Grooming Club
Inland Lakes Snowmobile Club