Source for the North
www.fishweb.com
SLED THE WEB ™

MICHIGAN SLEDQUARTERS™

Petoskey Michigan
Snowmobile Trail Report
N.W.L. Michigan Trails
Cheboygan Co. Michigan
Northwest Lower Lodging


Rooms ~ Cabins ~ Homes

RIGHT ON THE TRAIL


Trail Report By: Brentwood Lodging info@brentwoodlodging.com
Petoskey Trail Report:
DATE: December 17th, 2ooo14
BASE: Turned white overnight!!!
PAST 24 Hrs:
CONDITION:
It is coming back - Winter that is!!!They are talking about more snow tonight. If you ride now is the time to set up your place to stay. Here at Brentwood is a Great place Ride from. The trail take you EVERYWHERE in Northern Michigan!! Call 1-231-238-7310 to get hooked up!!!
M.I. Advertisement Pricing
Reports Sponsored By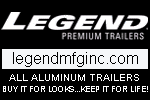 Indian River Lodging
Brentwood Lodging
Fay Martin River Resort
Hometown Inn
Walloon Lake Lodge
Indian River Snowmobiling
Ski Doo Snowmobiles
Indian Rver Grooming Club
Inland Lakes Snowmobile Club