Source for the North
www.fishweb.com
SLED THE WEB ™

MICHIGAN SLEDQUARTERS™

Atlanta Michigan
Trail Report
Trail Map
N.E.L. Michigan Trails
Montmorency Co. Michigan
Northeast Lower Lodging



Trail Report By: Phil & Marva of The Atlanta Motel, Atlanta Michigan
Atlanta Trail Report:
DATE: 01/18/16
BASE: 8" solid
PAST 24 Hrs: Snow
CONDITION: Excellent
Sledding was excellent this last weekend. Looks like the next two weeks will be great too.
Current conditions. There is a weather advisory, snow squalls with white out conditions through tomorrow. Our area has gotten about 3" of light powdery snow today and except more accumulation tonight. Lake effect snow is expected Through out the week.
Trails are in excellent condition.
The snowmobile trail runs through the Atlanta Motel property. Sled from your room. Food & Drinks are within walking distance. If you need a room please give us a call (989)785-4509. Happy Sledding.
M.I. Advertisement Pricing
Reports Sponsored By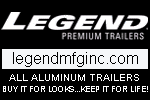 Local Lodging
Atlanta Motel