Source for the North
www.fishweb.com
SLED THE WEB ™

MICHIGAN SLEDQUARTERS™

Au Train Michigan
Trail Report
Snowmobile Trail Map
C.U.P. Michigan Trails
Alger Co. Michigan
Central U.P. Lodging






Trail Report By: Debbi, of the Brownstone Inn
Au Train Trail Report:
DATE: 3/30/15
BASE: 0-15"
PAST 24 Hrs: everything!
CONDITION: "not bad for the end of March"
It is hard to summarize the last few days, but here goes: beautiful sun on new, wet snow. Crossings and sunny places have only the new snow on them; grooming looks to be done around here. The few riders are smiling! They expect bare places and know that it is still pretty good around Grand Marais. Rumors have 8+" east of there. Ah, Spring. In the meantime, we endeavor to provide very good food, very friendly service, in a comfortable up-north setting, Tuesday through Sunday. www.BrownstoneUP.com has our Easter menu--enticing.
M.I. Advertisement Pricing
Reports Sponsored By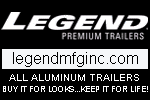 Au Train Lodging
Northern Nights Resort
Northwoods Resort
Restaurants / Lounges
Brownstone Inn