Source for the North
www.fishweb.com
SLED THE WEB ™

MICHIGAN SLEDQUARTERS™

Au Train Michigan
Trail Report
Snowmobile Trail Map
C.U.P. Michigan Trails
Alger Co. Michigan
Central U.P. Lodging






Trail Report By: Debbi, of the Brownstone Inn
Au Train Trail Report:
DATE: 1.19.17
BASE: thinner, but holding
PAST 24 Hrs: warm day, freezing at night
CONDITION: look fast!
Overnight and morning temps hovered around freezing causing a beautiful coating on trees - postcard perfect. By the lake, it has been a bit warmer. Include us in your outing, for food that sustains you and pleases the palate. Beer list alone will keep you interested! Lunch and dinner, Tues - Sun. Menus at www.BrownstoneUP.com. Groomed in off #417, 2.5 miles west of Au Train on M-28. Word from the dining room: "Really, really good. We're surprised."
M.I. Advertisement Pricing
Reports Sponsored By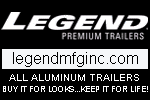 Au Train Lodging
Northern Nights Resort
Northwoods Resort
Restaurants / Lounges
Brownstone Inn