Source for the North
www.fishweb.com
SLED THE WEB ™

MICHIGAN SLEDQUARTERS™

Au Train Michigan
Trail Report
Snowmobile Trail Map
C.U.P. Michigan Trails
Alger Co. Michigan
Central U.P. Lodging





Buy Decals On-line

Trail Report By: Debbi, of the Brownstone Inn
Au Train Trail Report:
DATE: 4.4.14
BASE: 8-24"
PAST 24 Hrs: snowing like mad
CONDITION: "surprisingly good"
Only saw a couple of riders today--they were happy with conditions. It is truly amazing to have the base in April. We are serving Tues-Sun., lunch and dinner, if you make it out. Today we closed an hour early so staff could get home before dark...really, it's snowing that hard! Hope to see you soon...
M.I. Advertisement Pricing
Reports Sponsored By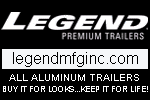 Au Train Lodging
Northern Nights Resort
Northwoods Resort
Restaurants / Lounges
Brownstone Inn