Source for the North
www.fishweb.com
SLED THE WEB ™

MICHIGAN SLEDQUARTERS™

SKI-DOO SALES & SERVICE




RIGHT ON THE TRAIL


Trail Report By: Lisa of Burt Lake Marina, Indian River Michigan
Indian River Trail Report:
DATE: Tuesday, 11-18-14, 10 am
BASE:
PAST 24 Hrs: 8" since yesterday
CONDITION: Trails Closed but Snow is Here!
Wow-We may be ahead of last year's winter thanks to this storm. We've been under the advisory since yesterday and the average snowfall since then is 8". There's been a lot of wind drifting the snow too. Areas to the north of IR report 5-6". The snow seems to taper off a little north of Topinabee. The roads are in rough shape and visibility has also been an issue. All local schools are closed and the road traffic is made up of mostly plow trucks. The snow continues to fall, with forecasts calling for several more inches today. Areas to the west of IR seem to have even more than 8" of snow. The other interesting thing is although the snow looks fluffy and light it's actually pretty heavy. This snow is ideal for packing a base on our trail. Remember--the trails are closed until December 1st. There are hunters in the woods and before long we want to get the tractors out to pack this amazing snow. Sit tight and it will be worth the wait! Thanks for checking in, from Burt Lake Marina!
Kick off the Christmas season at our annual open house, Thanksgiving weekend at Burt Lake Marina! All products large and small will be on sale Friday and Saturday (open 8:30-5:30). Save on SKI-DOO snowmobiles, CAN-AM ATV and SIDE-BY-SIDE vehicles, Ski-Doo clothing/accessories/gifts, Tervis Tumblers in all styles and sizes, Crocs footwear, and more! We'll have music and treats to get you in the holiday spirit. If you want to make a list and leave it with us, we'll help play Santa to your family too! We're happy to order any Ski-Doo items we don't already have in stock. We can even ship your items. And if you want to rent a snowmobile, reserve now--our calendar is already filling up! Shoot an email to rentals@burtlakemarina.com or call us at 231-238-9315. Happy Trails!
M.I. Advertisement Pricing
Reports Sponsored By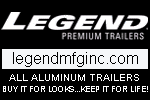 Indian River Lodging
Brentwood Lodging
Fay Martin River Resort
Hometown Inn
Indian River Motel & Cottages
Walloon Lake Lodge
Indian River Snowmobile Clubs
Indian Rver Grooming Club
Inland Lakes Snowmobile Club