Source for the North
www.fishweb.com
SLED THE WEB ™

MICHIGAN SLEDQUARTERS™

SKI-DOO SALES & SERVICE




RIGHT ON THE TRAIL

Trail Report By: Lisa of Burt Lake Marina, Indian River Michigan
Indian River Trail Report:
DATE: Friday, 3-7-14, 10 am
BASE: 12-14"
PAST 24 Hrs: Sunny and 20's
CONDITION: Excellent (again)
It's Friday and who would've thought we'd have excellent trail conditions in the first week of March. Plenty of base and fresh grooming make for another great weekend ahead. Yesterday brought plenty of sunshine and temps in the 20's. People were out like it was Florida...Today we've got some cloud cover but we're happy to have temps around 24. Looks like we could see temps above freezing (today only) and a chance for some light snow. There's no wind and it looks like the weekend will be quiet too. The only excitement should be the riders having fun on the trails. Thanks for checking in for our report, brought to you by Burt Lake Marina!

---
LOST AND FOUND--RIDERS TURNED IN A HARD-SIDED POLARIS BAG FOUND ON THE RAILROAD GRADE NORTH OF TOPINABEE THIS WEEKEND. CALL 231-238-9315 TO IDENTIFY.
---
If you're itching for spring then mark your calendars for our IN-HOUSE BOAT SHOW, MARCH 21-29TH! SEE WHAT'S NEW FROM BENNINGTON, FOUR WINNS, AND SEA-DOO PWC, and SAVE with rebates ONLY AVAILABLE DURING THE SHOW! Ski-Doo had the big 2015 reveal last night--WOW. Looks like another incredible line-up of sleds is coming our way. Spring Fever is the time to put a deposit on the 2015 sled of your choice. With special incentives and offerings only during snow-check time you'll be glad you did. Give us a call for details! 231-238-9315. OUR WINTER CLOTHING CLEARANCE ALSO CONTINUES--30% OFF & MORE AT BURT LAKE MARINA. Stop in and SAVE! We've got Outlander ATVs with plow kits, Commander Side-by-Sides, and even the NEW MAVERICK X 4- PASSENGER ORV ON DISPLAY! Give us a call or send an email--we're open Monday thru Saturday from 8:30 - 5:30 or visit our website: www.burtlakemarina.com. SNOWMOBILE RENTALS AVAILABLE-ride right from our store, and parking is free!
M.I. Advertisement Pricing
Reports Sponsored By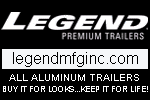 Indian River Lodging
Brentwood Lodging
Fay Martin River Resort
Indian River Motel & Cottages
Walloon Lake Lodge
Indian River Snowmobile Clubs
Indian Rver Grooming Club
Inland Lakes Snowmobile Club