Source for the North
www.fishweb.com
SLED THE WEB ™

MICHIGAN SLEDQUARTERS™

SKI-DOO SALES & SERVICE



Jan. 20, 2010

Trail Report By: Lisa of Burt Lake Marina, Indian River Michigan
Indian River Trail Report:
DATE: Friday, 12-6-13, am
BASE: 1
PAST 24 Hrs: Drastic temp drop
CONDITION: Winter's back
There isn't riding snow just yet but we have temperatures cold enough to support it. After starting the day in the mid-30's we dropped into the high teens overnight. Today we're sitting at 20 degrees and have flurries floating around. We got a nice dusting of snow overnight too. The snow clouds cover the sky today and forecasters say we've got a 90% chance of snow today and tomorrow. Temps are going to hold in the 20's and lake effect could total 1-3" by Sunday. We're on our way... This report is brought to you by Burt Lake Marina. NOTE THIS IMPORTANT TRAIL CHANGE PER A DNR MEMO YESTERDAY:
---
FOR IMMEDIATE RELEASE Dec. 5, 2013 Contact: Donald Klingler, 989-732-3541 Snowmobile Trail #4 in Otsego and Antrim counties closed The Department of Natural Resources announced today that Snowmobile Trail #4 between Old-27 Highway in Otsego County and Lakes of the North in Antrim County has been closed due to the snowmobile club's loss of land leases. This is a major east/west trail connecting the Gaylord-area trails with the Jordan Valley and Blue Bear trails. With the loss of leases, it is now illegal to operate snowmobiles on these private lands. Trail enthusiasts should avoid riding this portion of trail until a route can be established. The snowmobile club continues to work with landowners and try to find an alternative route or permanent easement to reopen the trail. Questions concerning the Snowmobile Trail may be directed to Donald Klingler or the Gaylord DNR Operations Service Center at 989-732-3541.
---
We've got a showroom full of 2014 Ski-Doo snowmobiles, Can-Am ATVs and Side-by-Sides, the NEW Maverick 4 seater, and all the clothing and gear to go with them! All are in stock, on display, and ready for immediate delivery! Come and see what all the buzz is about--4879 S. Straits Highway (just south of Vivio's)--open Monday-Saturday from 8:30-5:30. We RENT snowmobiles too--make your reservations now before we book up for the holidays. Thanks for checking in.
M.I. Advertisement Pricing
Reports Sponsored By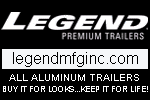 Indian River Lodging
Brentwood Lodging
Fay Martin River Resort
Indian River Motel & Cottages
Walloon Lake Lodge
Indian River Snowmobile Clubs
Indian Rver Grooming Club
Inland Lakes Snowmobile Club