Source for the North
www.fishweb.com
SLED THE WEB ™

MICHIGAN SLEDQUARTERS™

SKI-DOO SALES & SERVICE




RIGHT ON THE TRAIL


Trail Report By: Lisa of Burt Lake Marina, Indian River Michigan
Indian River Trail Report:
DATE: Wednesday, 12-17-14, 9 am
BASE: 0
PAST 24 Hrs: 1"
CONDITION: Light snow falling now!
We're pretty excited to awake to snow-covered ground this morning, even if it is only a little over an inch. Light snow is still coming down so we're hoping to see at least a couple inches before day's end. Since temperatures are in the high 20's we expect to keep today's snow. There are chances for snow the next few days too. Even better is the forecast calling for below-freezing digits each day. We are headed in the right direction, riders! Stay tuned and we'll update again when the conditions change, right here from Burt Lake Marina! Have a great day-
---
OUR BURT LAKE MARINA 12 DAYS OF CHRISTMAS SALE CONTINUES--TODAY IS TERVIS TUMBLER DAY--SAVE 25% ON ALL TERVIS TUMBLERS IN STOCK! These amazing tumblers keep hot drinks hot and cold drinks cold. We've got sizes from 12 oz. to 24 oz. in styles from coffee mugs to water bottles and even wine goblets--in an assortment of themes! Tervis makes the perfect gift for the person who has everything. Check our website for all the details on these special, one-day only savings each day leading up to Christmas. BURT LAKE MARINA has your "big" outdoor fun toys too. We sell and service SKI-DOO snowmobiles, CAN-AM ATV & SIDE-BY-SIDE vehicles (SSV) and carry an impressive inventory of Ski-Doo parts, clothing, accessories & other gear. We've been selling and servicing (Platinum-Certified) winter recreational products under family ownership since 1969. Located right off the wooded trail at 4879 S. Straits Highway, we're open Monday thru Saturday from 8:30-5:30. For more information visit our website at burtlakemarina.com. If you want to rent a snowmobile, reserve now--our calendar is already filling up! Send an email to rentals@burtlakemarina.com or call us at 231-238-9315. Need a winter prep on your sled? We've got you covered there too. Just shoot an email to our service department: service@burtlakemarina.com. Thank you!
M.I. Advertisement Pricing
Reports Sponsored By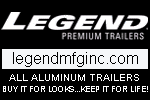 Indian River Lodging
Brentwood Lodging
Hometown Inn
Indian River Motel & Cottages
Walloon Lake Lodge
Indian River Snowmobile Clubs
Indian Rver Grooming Club
Inland Lakes Snowmobile Club