Source for the North
www.fishweb.com
SLED THE WEB ™

MICHIGAN SLEDQUARTERS™

Ontonagon Michigan
Snowmobile Trail Report
W.U.P. Michigan Trails
Ontonagon Co. Michigan
Western U.P. Lodging





Trail Report By: Don sctts@charter.net of Scott's Superior Inn & Cabins
Ontonagon Trail Report:
DATE: 2-24-2015
BASE:
PAST 24 Hrs: 4-6" past few days
CONDITION: GREAT!
Everyone coming in are saying the trails are GREAT! No problems anywhere , traffic has dropped off dramatically . Great time to come up! We still have lots of openings , including our large cabins that sleep up to 8 each. Check out Scott's Superior Inn and Cabins for your lodging needs, 15% mid week discount!
M.I. Advertisement Pricing
Reports Sponsored By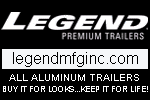 Ontonagon MI Lodging
Petersons Cottages
Scott's Superior Inn & Cabins