Source for the North
www.fishweb.com
SLED THE WEB ™

MICHIGAN SLEDQUARTERS™

Seney Michigan
Snowmobile Trail Report
Snowmobile Trail Map
C.U.P..Michigan Trails
Schoolcraft Co. Michigan
Central U.P. Lodging






Buy Decals On-line

Trail Report By: Diane foxmotel@jamadots.com of the Fox River Motel
Seney Trail Report:
DATE: 12/3/2013
BASE: building
PAST 24 Hrs: 1"
CONDITION: early season
I know everyone has been chomping at the bit for me to start these reports. In my defense, I was in the woods til the last day trying to fill my deer tag with no success. We got 8" of snow earlier this week. Some warmer temps since has condensed it some. It started to snow a bit this afternoon and there is accumulation forecasted overnight. That being said, Don sent the groomers out to do some panning and started packing it down for a base. We have been getting calls from people who want to ride. It is definitely early season conditions and to honest, if we had a big surge of sleds on the trails right now they would eat up what little we have fast. So I encourage you to see how much more snow we get in the next couple days before heading north.

10th Annual Veterans Ride - This year marks our 10th annual ride. We have many extras in the coordination phase to make this event extra special. If you have never been to one of these rides, this would definitely be the year to do it. Because of the extra planning we are asking everyone to preregister by Feb 8th. If you want a shirt reserved I need to know by 1 Feb. We have lots of XL shirts left from last years event. If you would like to purchase one, stop by the motel when your up.
Registration starts today. Please contact me at foxmotel@jamadots.com. I need to know;
how many in your party are veterans.
how many are non-vets
what size T-shirts the vets wear
what size shirts any non-vets would like to purchase.
M.I. Advertisement Pricing
Reports Sponsored By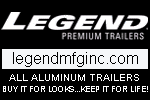 Seney MI Lodging
Fox River Motel
Wilbur's Lodge