Source for the North
www.fishweb.com
SLED THE WEB ™

MICHIGAN SLEDQUARTERS™

Waters - Gaylord
Michigan Trail Report
Snowmobile Trail Map
N.E.L. Michigan Trails
Otsego Co. Michigan
Gaylord Lodging
Northeast Lower Lodging
---
---

Buy Decals On-line

Trail Report By: Ray's Retreat Country Inn raysretreatcountryinn@yahoo.com
Gaylord Trail Report:
DATE: December 5, 2013
BASE:
PAST 24 Hrs: Rain
CONDITION:
As temperatures rose thru the night, rain filled the skies. Woke up to major snow loss this morning. Temperatures are now going falling. It will be returning to winter cold soon. Snow is in the forecast. We are hoping it will be major snow so we can get out on our sleds! Soon.
M.I. Advertisement Pricing
Reports Sponsored By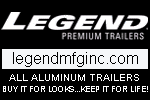 Gaylord Lodging
Beaver Creek Resort
Ray's Retreat Country Inn