Source for the North
www.fishweb.com
SLED THE WEB ™

MICHIGAN SLEDQUARTERS™

Waters - Gaylord
Michigan Trail Report
Snowmobile Trail Map
N.E.L. Michigan Trails
Otsego Co. Michigan
Gaylord Lodging
Northeast Lower Lodging
---
---

Trail Report By: Ray's Retreat Country Inn raysretreatcountryinn@yahoo.com
Gaylord Trail Report:
DATE: Feb 12, 2016 830 am
BASE: Good
PAST 24 Hrs: Snowing
CONDITION: Good to Great!
Happy Friday! Trails are in great shape. Yesterday riders enjoyed being on them. Groomers have been out. The bitter cold is keeping the trails in good condition. The cold continues thru the weekend. Fresh snow today will add to the good riding conditions.
M.I. Advertisement Pricing
Reports Sponsored By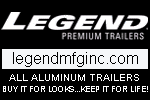 Gaylord Lodging
Beaver Creek Resort
DerMiner's Parkside Resort
Ray's Retreat Country Inn