Source for the North
www.fishweb.com
SLED THE WEB ™

MICHIGAN SLEDQUARTERS™

Waters - Gaylord
Michigan Trail Report
Snowmobile Trail Map
N.E.L. Michigan Trails
Otsego Co. Michigan
Gaylord Lodging
Northeast Lower Lodging
---
---

Buy Decals On-line

Trail Report By: Ray's Retreat Country Inn raysretreatcountryinn@yahoo.com
Gaylord Trail Report:
DATE: March 29, 2013
BASE:
PAST 24 Hrs:
CONDITION: What trail?
Good Morning snow lovers. The end of the season is here. What a great season it has been! We have loved it, as I know many of you have also enjoyed being able to get out and ride pretty much all season. We have met many new customers this winter, and look forward to next year and a chance to meet more of you. Enjoy the warmer days and lets hope next year's will be similar to this one.
M.I. Advertisement Pricing
Reports Sponsored By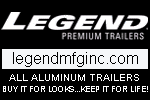 Gaylord Lodging
Beaver Creek Resort
Pine Cone Accommodations
Ray's Retreat Country Inn