Source for the North
www.fishweb.com
SLED THE WEB ™

MICHIGAN SLEDQUARTERS™

Watersmeet Michigan
Snowmobile Trail Report
Snowmobile Trail Map
W.U.P.. Michigan Trails
Gogebic Co. Michigan
Western U.P. Lodging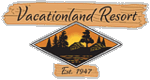 Buy Decals On-line

Trail Report By: Vacationland Resort info@vacationlandresort.com
Watersmeet Trail Report:
DATE: 2/26/14
BASE: hard packed
PAST 24 Hrs: lake effect snow
CONDITION: Excellent
Currently receiving lake effect snow. The trails are in excellent condition and still being groomed daily. Forecast temperatures will be colder than normal this weekend, so bundle up. Still low traffic and good riding. Come on up and enjoy the great trail system in the U.P.! Remember the groomers have the right of way, please watch for them and be considerate. They do an awesome job keeping the trails in excellent condition!

LATE SEASON DISCOUNTS . . . Call for Details! !

If you need lodging, CALL 906-358-4380 and make a reservation at VACATIONLAND RESORT. - - - We are the gateway into the Western U.P. - - - Stay here and ride to your favorite destinations! We sell gas, trail permits and have a heated workshop in case you have unexpected repairs. COME AND STAY WHERE YOU PLAY!
M.I. Advertisement Pricing
Reports Sponsored By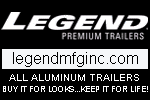 Watersmeet Lodging
Vacationland Resort
Jay's Resort
Wilderness Bay Resort