Source for the North
www.fishweb.com
SLED THE WEB ™

MICHIGAN SLEDQUARTERS™

Watersmeet Michigan
Snowmobile Trail Report
Snowmobile Trail Map
W.U.P.. Michigan Trails
Gogebic Co. Michigan
Western U.P. Lodging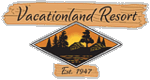 Buy Decals On-line

Trail Report By: Vacationland Resort info@vacationlandresort.com
Watersmeet Trail Report:
DATE: 12/4/13
BASE:
PAST 24 Hrs: 4-5 inches
CONDITION: First grooming of the trails today!!
Talked to the groomers tonight. The trails are in good shape for early season riding. Be cautious as there are a couple wet spots in the trails. However, the cold weather this weekend should take care of that. We currently have 11-12 inches of snow on the ground and it's still snowing. Please stay off the lakes at this time. Come on up and enjoy the early season trails!

If you need lodging, CALL 906-358-4380 and make a reservation at VACATIONLAND RESORT. - - - ASK ABOUT EARLY SEASON DISCOUNTS! We sell gas, trail permits and have a heated workshop in case you have unexpected repairs. Come and stay where you play!
M.I. Advertisement Pricing
Reports Sponsored By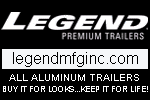 Watersmeet Lodging
Vacationland Resort
Jay's Resort