Snowmobiling From The Cisco Chain of Lakes By DMG, 2005 Pg. 2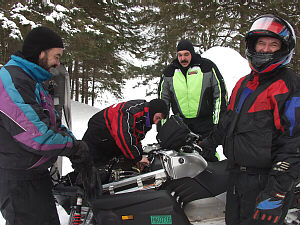 Dean and Dale had arrived Saturday night and by Sunday morning everyone was ready to ride. As our sleds warmed up we checked out the new Yamaha Rage, a 3 cyl. 4 stroke Dean had brought up. Yamaha, Arctic Cat, Polaris and Ski-Doo, they were all here and ready to play! Out across Thousand Island lake and into the channel, shown left, to Cisco Lake. The Cisco Chain of Lakes offers a unique riding experience as you wind through channels and Islands to and from the trail, restaurants and resort. The ice was about 2 feet thick with fresh snow on top for traction. Smooth sailing if you followed the packed snow along both sides of the barrel markers.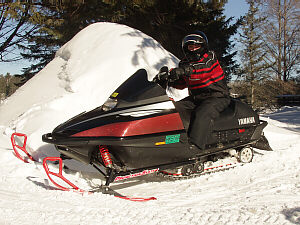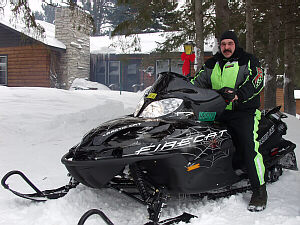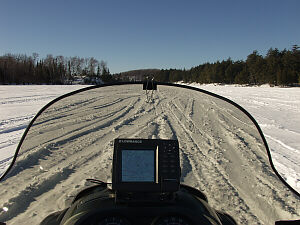 There is an abundance of wildlife in the area this time of year. Many bald eagles inhabit the lakes and they are a common sight but it's the whitetail you have to be careful of. Several times on this trip a close call on the lake and trail has occurred with sled and deer, so keep your eyes open. As you come through the channel from Thousand Island you will find a nice little climb on the power line break cut through the hills. Up the boat ramp we rode and on to trail 13 north where it meets trail 2. From here we headed into Watersmeet for gas and a quick snack, then more east on trail 2.


content property of Michigan Interactive™ ©since 1995 all rights reserved