Source for the North
www.fishweb.com

South Cornwall Flooding
N45° 13.021'
W84° 24.374'


Pigeon River State Forest
Cornwall Flooding Map
Cheboygan County
Vanderbilt Weather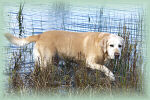 You can get close to the south end of Cornwall Flooding by tuning west off Osmun Road onto Hemlock Lake Road then north on Cornwall Creek Road. From here you can access the south end stump field for some bass, pike or muskie. No motors of any kind are allowed.
M.I. Advertisement Pricing