Source for the North
www.fishweb.com

Crooked River
Alanson Locks
N45° 26.029'
W84° 47.347'
Inland Waterway
Emmet County

LUND~RANGER~HONDA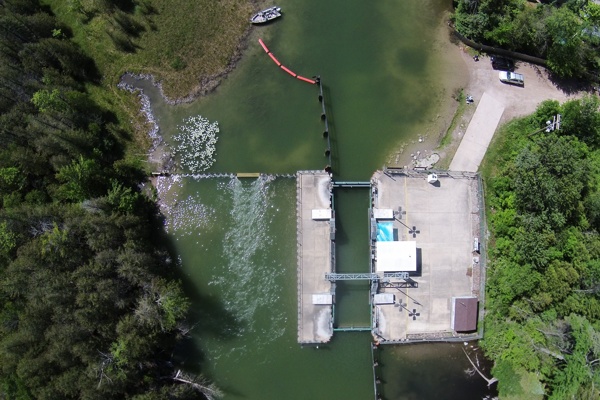 The Crooked River Locks

If you are entering Crooked River from Crooked Lake the #77 maker will show you the entrance. The locks were built by the Army Corps of Engineers to hold the level of Crooked Lake up after the Crooked river was dredged for navigation. It will lower or raise you 1 to 3 feet at most.
The video left is a short clip going through the locks from both directions.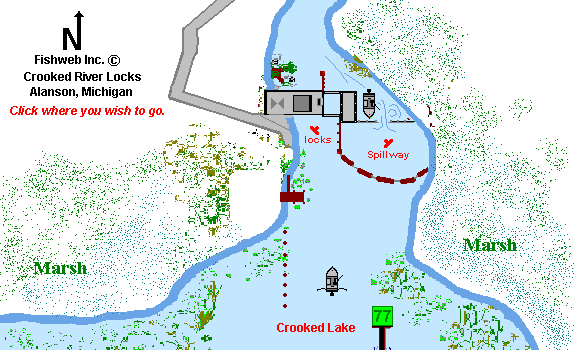 M.I. Advertisement Pricing