Source for the North
www.fishweb.com
SLED THE WEB ™

MICHIGAN SLEDQUARTERS™

Newberry Michigan
Snowmobile Trail Report
Snowmobile Trail Map
E.U.P. Michigan Trails
Luce Co. Michigan
Eastern U.P. Lodging




Trail Report By: Josh & Nicole hosts of Halfway Lake Cottages
Newberry Trail Report:
DATE: 1.23
BASE:
PAST 24 Hrs:
CONDITION: poor-fair-good?
I posted this with pictures to our FB page.

Still snow and some white out there. Measured 14" on the snow gauge today. Things are sugary soft and wet. Pictures at the trail head of 498. Being the trail head, I am guessing the snirt is most likely from the road. Seasonal roads were white. Dirt/plowed roads are a mixture of puddles, dirt and ice.

When I drove by, the Newberry trail looked just a little snirty, and I was impressed by how snow covered it was. The parking lot at the trail head is mud.

This is just a guess. When the trails finally harden up, they may be in fair, possibly good condition in our neck of the woods. Early/late season riding. Hoping we avoid rain and see snow. Unfortunately, I am not able to forecast the weather or trail conditions and reality is we have to wait and see how they turn out.

1/22 We have had temps in the mid 30s for several days. Trail Conditions have worsened but most are still rideable. Some groomers did go out and leveled things off. Riders are saying that most trails are still rideable but the snow is wet and there are areas that are rough. They did mention that there is little traffic so when the groomer does make it out the conditions are alright. We measured 15 inches of snow in the yard today so we certainly have not lost all of our snow. It is suppose to cool off on Tuesday and then snow so things should improve this week.

Ride right from your door in a different direction each day! We are located 12 mi NW of Newberry (Halfway to Lk Superior) and 7 miles south of Pine Stump Junction. Between Grand Marais and Paradise. Tahquamenon Area Snowmobile Association (TASA) grooms over 125 miles of trails that interconnect to hundreds of miles of trails groomed by local associations.


M.I. Advertisement Pricing
Reports Sponsored By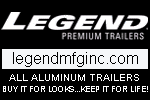 Newberry Lodging / Dining
Halfway Lake Cottages
Quality Inn of Newberry
Red's Bunkhouse