Source for the North
www.fishweb.com
SLED THE WEB ™

MICHIGAN SLEDQUARTERS™

Newberry Michigan
Snowmobile Trail Report
Snowmobile Trail Map
E.U.P. Michigan Trails
Luce Co. Michigan
Eastern U.P. Lodging




Trail Report By: Josh & Nicole vacation@halfwaylake.com hosts of Halfway Lake Resort
Newberry Trail Report:
DATE: 12/9/13
BASE: 3-4"?
PAST 24 Hrs: 3-4"
CONDITION: rideable- early season
The warm up last week helped create the very beginning of a base. Last night the new snow added a little bit of fluff, but it remains icy underneath. I can hear the occasional sled go by. Sure, you can get out and putz around, grab a burger and what not, but we need more snow to make the trails favorable.

Book by December 31 to receive $25 off your stay of any three consecutive nights Jan 6 - Feb 28. Must mention at time of reservation. Deposit must be postmarked by Jan 7th. Not to be combined with other offers.

We will update this report when the conditions become favorable.

We are located 12 mi NW of Newberry and 7 miles S of Pinestump Junction. Between Grand Marais and Paradise.


M.I. Advertisement Pricing
Reports Sponsored By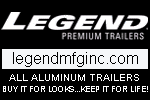 Newberry Lodging / Dining
Halfway Lake Resort
Comfort Inn of Newberry
Red'z Wolf Inn & Lodge
Winter Haven Motel