Source for the North
www.fishweb.com
SLED THE WEB ™

MICHIGAN SLEDQUARTERS™

Newberry Michigan
Snowmobile Trail Report
Snowmobile Trail Map
E.U.P. Michigan Trails
Luce Co. Michigan
Eastern U.P. Lodging




Trail Report By: Josh & Nicole hosts of Halfway Lake Cottages
Newberry Trail Report:
DATE: 2.19
BASE:
PAST 24 Hrs: 0
CONDITION: fair
If there is a significant change in condition (either direction) we will update the trail report ASAP. For weather reports we do not have a local meteorologist and use public resources such as weather.com. Thank you for taking this into consideration.


We have had temps in the mid 40's and have lost some snow. Paved roads are bare and dirt roads are down to mud. There is still snow on the ground (22-26" depending on where you are in our yard) and on the trails. This was a high traffic weekend on warm trails. We are expecting more warm weather and we cannot be sure of how the trails/snow will hold up. What we do know is that we will need cold temps and new snow to freshen things up (see disclaimer above). Some riders are still riding and reported that the actual trail was not that bad today. There was limited grooming last night, mornings will be best if the groomers are able to run.

In anticipation of more warm weather, trail conditions will be "iffy." Some people may be able to find decent riding, depending on traffic/grooming and personal standards, but a trail report will not be accurate. We will post an update on conditions and snow depth later this week when things cool off.

2/15
We have had happy riders this week. Picked up a few inches yesterday with lots of blowing and drifting. TASA groomers are in full swing and report north trails as very good. People keep asking how the trail conditions will be over the weekend. I wish we could, but we do not forecast the weather and cannot tell you how the trails will hold up. Trail conditions will be mostly determined by the amount of traffic and the weather: how warm it gets and for how long, how sunny it is and if it cools down at night, if it rains and how much. With 32" on the ground, the snow won't all melt in a day or two, and the trails will still be ridden, but your guess is as good as mine as to how the trails will hold up.

Ride right from your door in a different direction each day! We are located 12 mi NW of Newberry (Halfway to Lk Superior) and 7 miles south of Pine Stump Junction. Between Grand Marais and Paradise. Tahquamenon Area Snowmobile Association (TASA) grooms over 125 miles of trails that interconnect to hundreds of miles of trails groomed by local associations.


M.I. Advertisement Pricing
Reports Sponsored By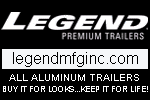 Newberry Lodging / Dining
Halfway Lake Cottages
Quality Inn of Newberry
Red's Bunkhouse